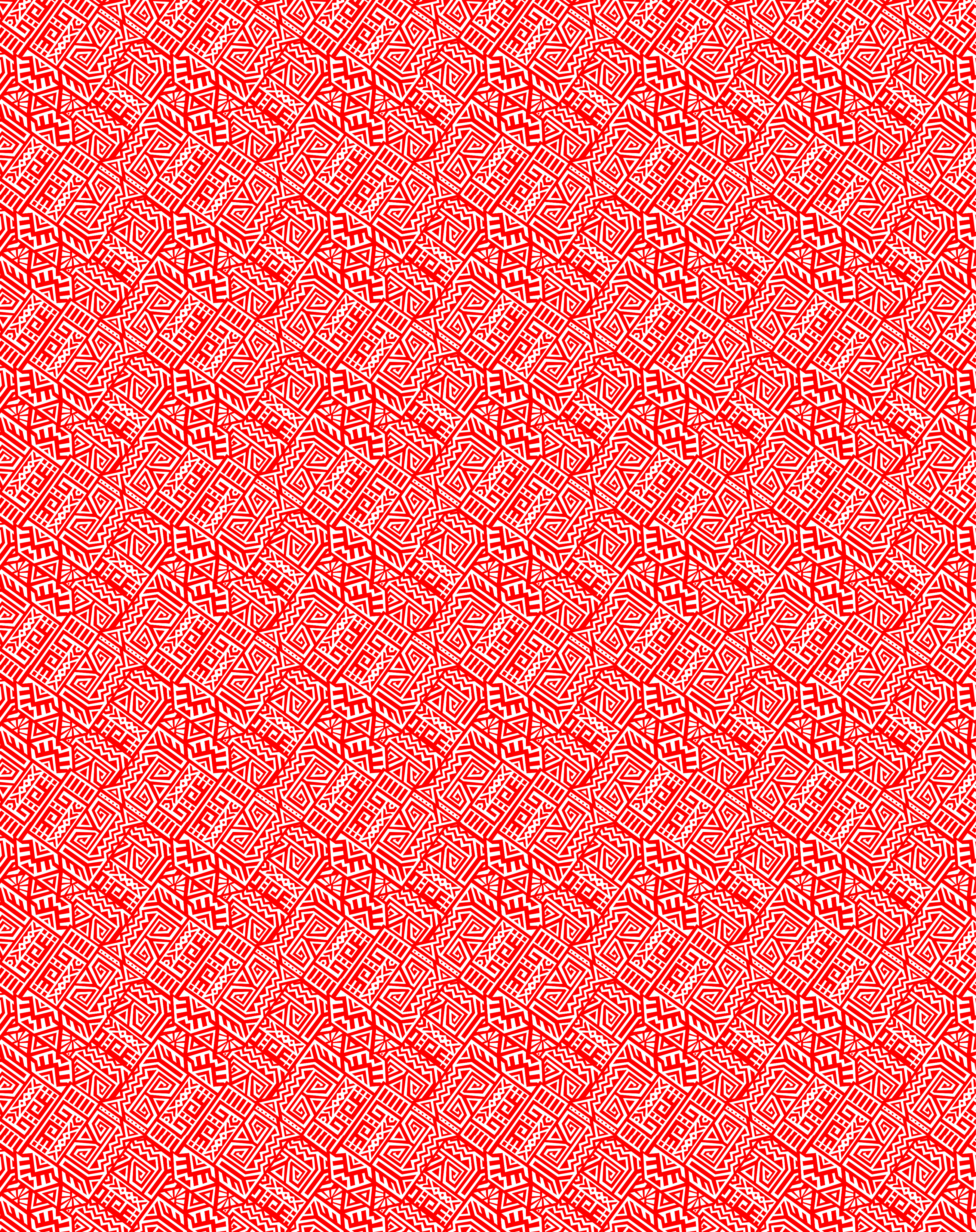 A Kiswahili word meaning "unity." Used to highlight the importance of unity and togetherness in the family, community and nation. Umoja is the first of seven principles (Nguzo Saba) celebrated during the Kwanzaa holiday celebration.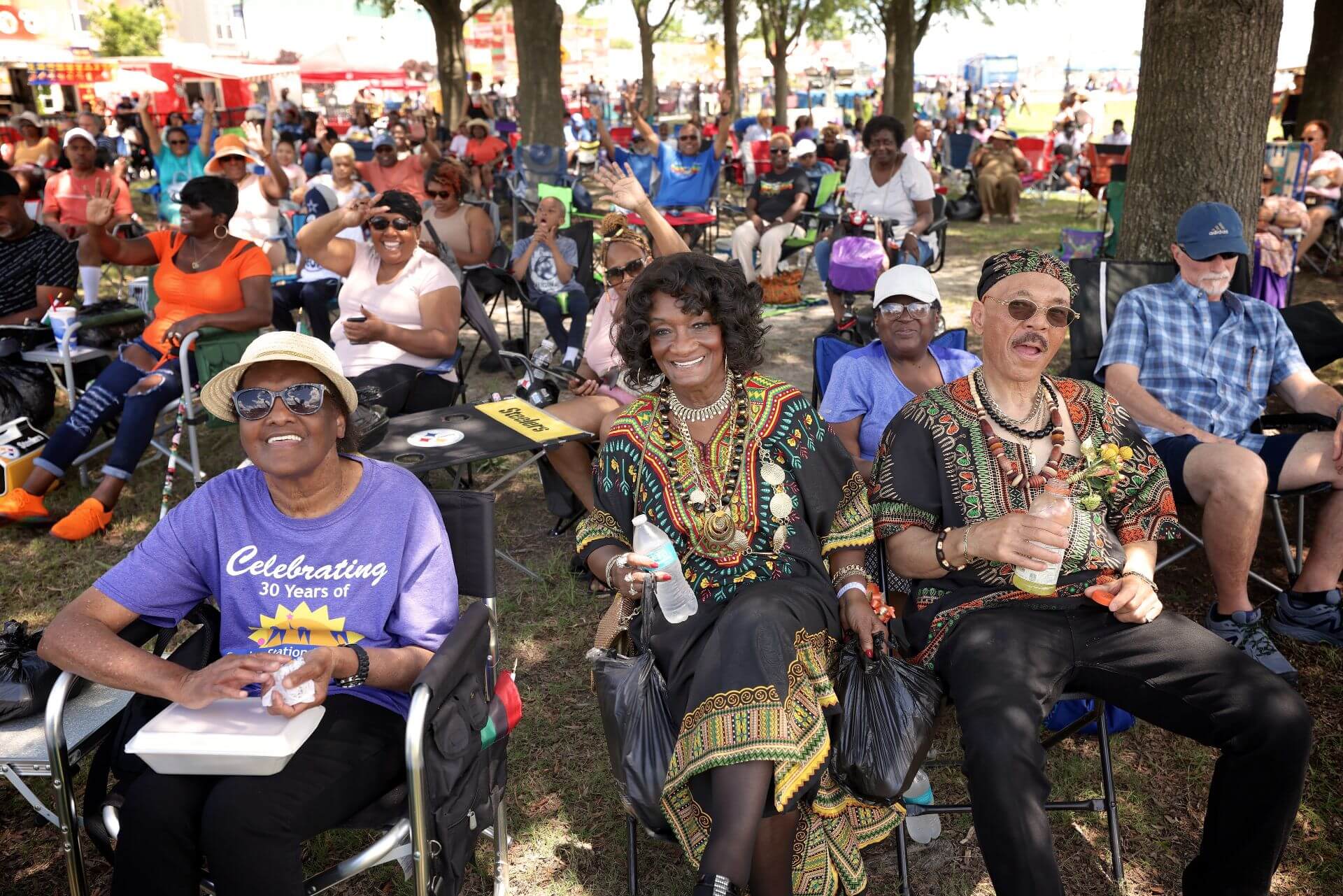 The Festival
Named for a Kiswahili word meaning "Unity," The Portsmouth Umoja Festival is one of the oldest festivals celebrating African-American culture in the United States. Created and operated by the City of Portsmouth, Virginia, the Festival offers an exciting blend of ancient and contemporary art forms over three days on the downtown Portsmouth waterfront. Nationally acclaimed musical acts, children's activities and a world of traditional foods, arts, crafts and entertainment abound, including the Heritage Tours, exhibitions, community information area, and a dazzling arts & crafts marketplace filled with sculptures, paintings, prints, baskets, quilts and other assorted hand-crafted wares.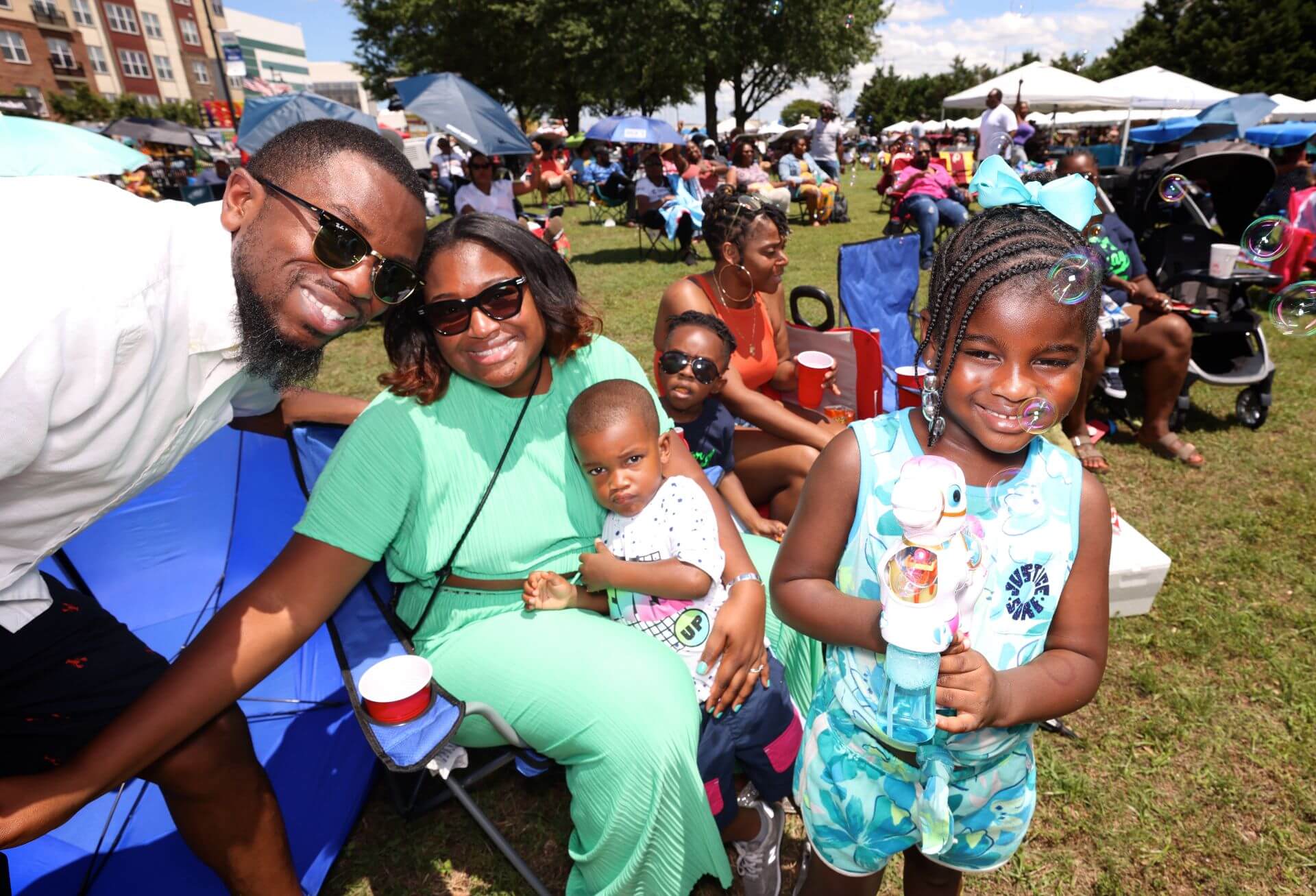 The Culture
The Umoja Festival was created to link visitors to the sights, sounds, tastes and soul of the African continent, while symbolizing unity in the family, community and nation. The festival opens on Friday with a traditional African drum call and a blessing ceremony by the Council of Elders. In keeping with African tradition, permission from a community's elders is sought for their wisdom, knowledge and experience before such a festival can begin – a tradition the Festival has always observed with elders of the Portsmouth community, The Festival then continues through Saturday with food, marketplace shopping and live music, and ends Sunday with a jubilee of traditional gospel music.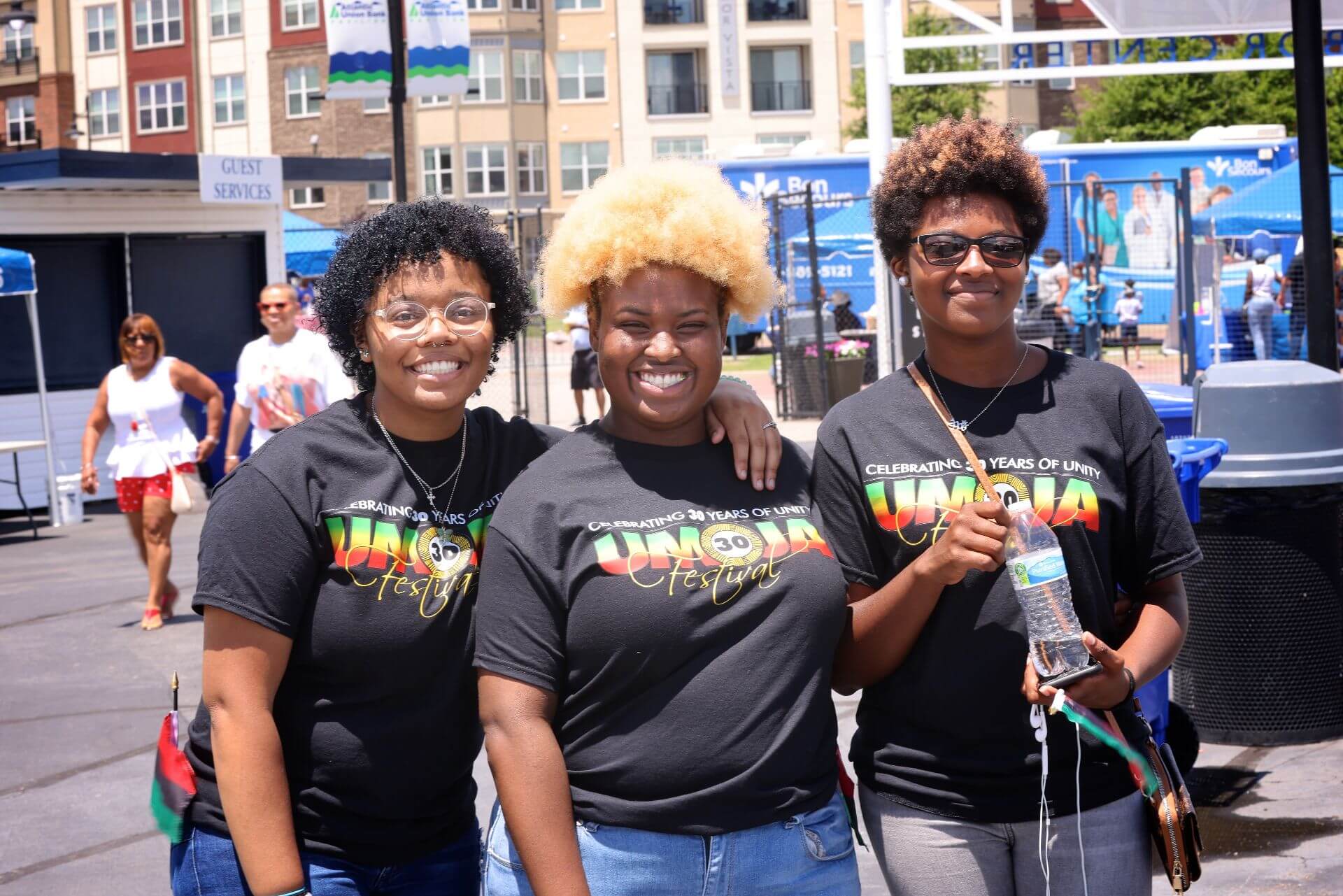 The Community
To further highlight the importance of unity in our community, the Umoja Festival invites a number of nonprofit and social service organizations to set up exhibits and spread awareness about available services to festival participants.
Meet The 2023 Umoja Festival Elders
Leigh and Eugenia E. Burton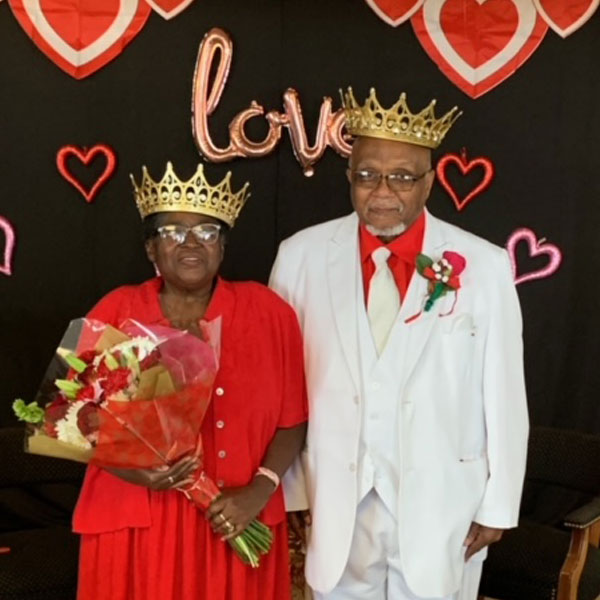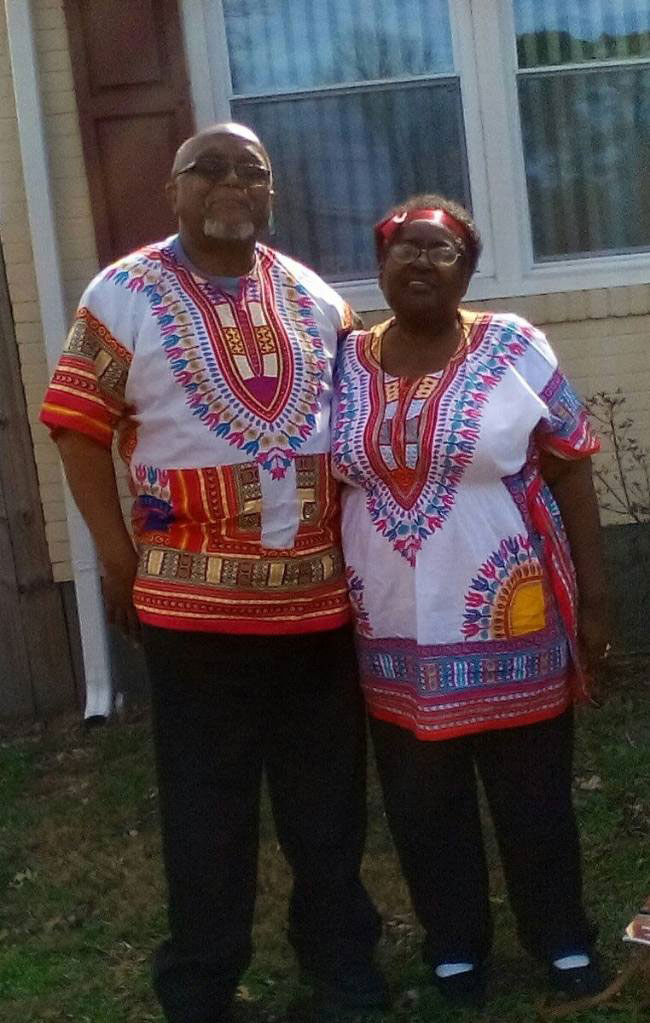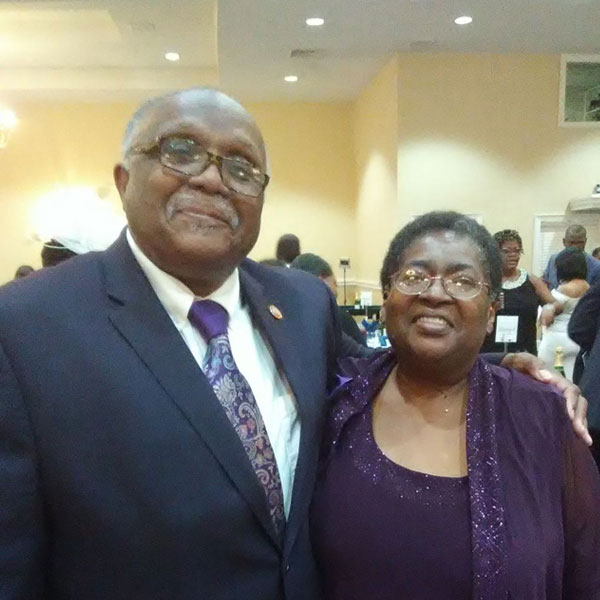 Mr. and Mrs. Leigh and Eugenia E. Burton are lifelong residents of Portsmouth VA. This year, they celebrate 50 years of marriage.
Mr. Burton is a graduate of Cradock High School who later attended Tidewater Community College and worked in Civil Services for 32 years. Mrs. Burton is a graduate of I.C. Norcom High School, Tidewater Community College and Old Dominion University, where she studied Interdisciplinary studies, math and science for elementary and middle school students. She worked as an Educator at Olive Branch Pre-School for 24 years.
At Third Baptist Church, where the couple has attended for all 50 years of their marriage, Mr. Burton is a Deacon and Past Deacon chair, and Mrs. Burton is a Deaconess.
Mrs. Burton enjoys writing journals, reading and collecting mugs while Mr. Burton enjoys singing, playing games on his computer and word searches. The first time they danced together was at the Senior Sweethearts on Parade at the Senior Station and they both enjoyed that 1st dance!
What do they like most about the City Of Portsmouth? "Everything!" they said. The Burtons love going out to eat in Portsmouth, adding that there is a lot to see and do in the City that people may not know about, "a lot of hidden gems. We love our City!" In their words, shared from the Wizard of Oz, "There's No Place Like Home."